JIVA'S PRE-SALE IS NOW OPEN
Don't miss out on these limited-edition gift sets and special offers!
Not only are all of our gift sets discounted, but purchasing 1 or more saves you 20% on all additional Aveda Products you add to your order!
We have a limited inventory of each gift set. Place your order today before these limited-edition gifts are gone!
*All prices are as marked.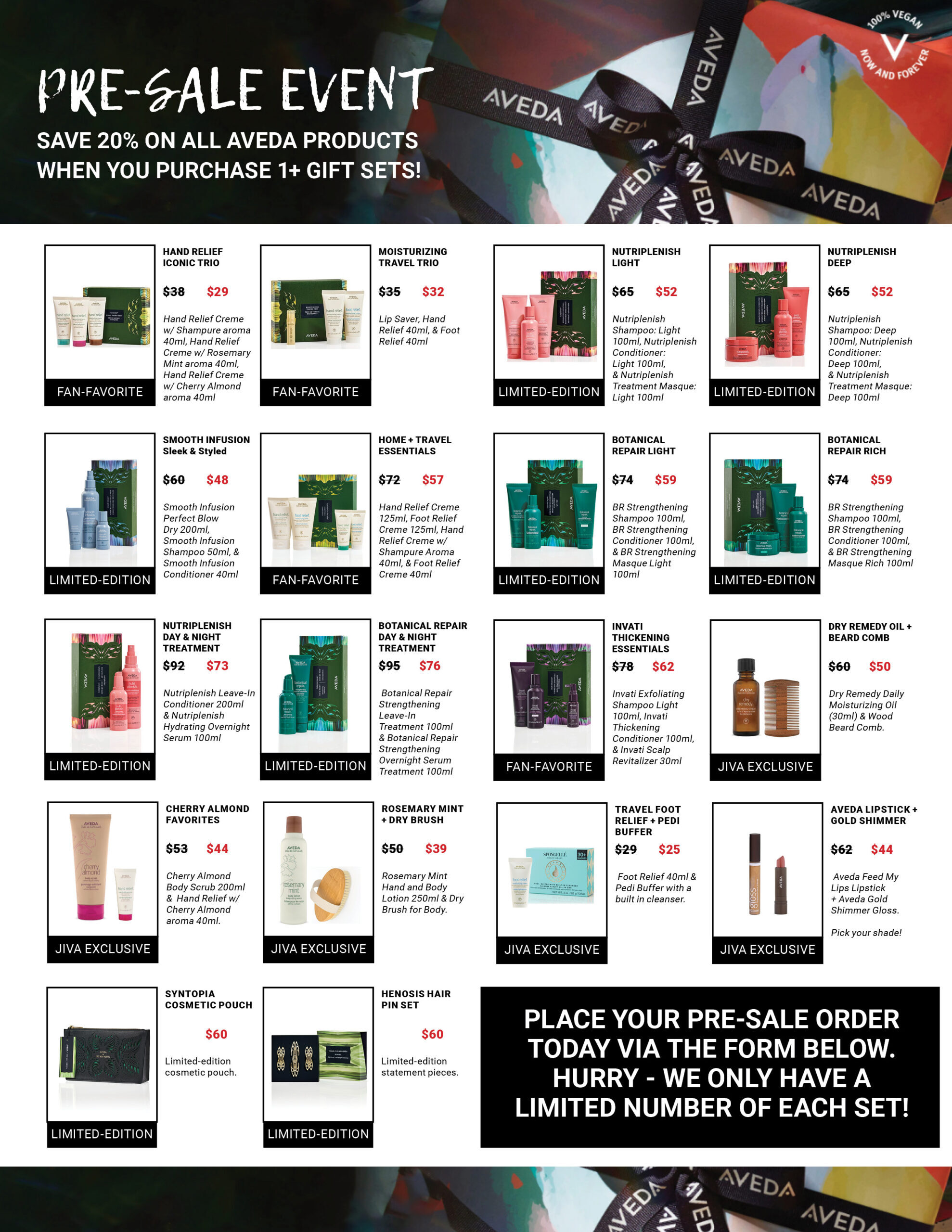 Thank you for shopping Aveda Locally!
We want to take a moment and thank you for supporting our small business. We appreciate you thinking of us this Holiday Season!